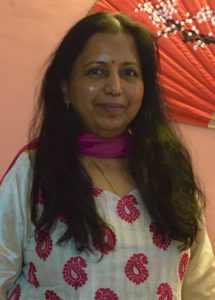 Senior Curator & Head Electronics Visvesvaraya Industrial & Technological Museum
Senior Member IEEE Bangalore Section
Member Execom IEEE Bangalore Section(2014-2017)
Chair Educational Activities IEEE Bangalore Section (2016-2017)
Secretary WIE IEEE Bangalore Section(2016-2017)
Publicity Co-chair, IEEE WIE Global Summit 2016
Bio:
Sadhana Attavar has over 31 years of experience in non formal education sector in popularising Science. Her major experience is in designing and developing of interactive science exhibits and in integrating the hardware and software to create user-friendly learning solutions. She contributed to the development of science centre network all across the country and was instrumental in setting up a new Science Centre in Mangalore. She has also played a pivotal role in establishing a nation-wide satellite communication link designed for organising educational extension activities to rural areas across India.
She joined as Curator (Electronics) in National Council of Science Museums, Kolkata in 1986 and is presently heading the Electronics and Computer division at Visvesvaraya Industrial & Technological Museum, Bangalore. She holds a BE degree in Electronics & Communication Engineering from Government College of Engineering, Tirunelveli India. She is a senior member of IEEE, Bangalore Section. She is also a Life member of Institution of Electronics & Telecommunication Engineers and Computer Society of India.