The Institution of Engineers (India), (IEI) and the Institute of Electrical and Electronics Engineers, (IEEE, India) have come together to institute a prestigious annual award for engineering excellence in various fields of engineering and technology under IEEE JANS program. This national level award is to recognize engineering excellence with benefit to society in the Electrical Engineering fields and related technical areas. The award is to recognize the outstanding individual contribution either in the Government, Industry, Academia, or Research and Development organizations. Work done in India only is considered for the award. The contribution can be in the form of innovative products and services, education, research or any other form of serving the community at large by his/her work. This award comprises of an exclusive medal and a certificate.
Jury Comprising Prof. B S Sonde & Prof. V K Atre met on 3 December 2016 at IEEE India office in Bangalore and deliberated on 20 nominations received from eminent personalities. Jury unanimously came to the conclusion of conferring the IEI-IEEE Engineering Excellence Award-2016 on Dr. M Annadurai, Distinguished Scientist & Director, ISRO Satellite Centre. The citation says "For Contribution and leadership in space technology in service to humanity".
 
The 2016 IEEE-IEI Award will be presented to Dr. M. Annadurai, during IEEE Bangalore Section 40 years Celebrations to be held on Sunday the 16th July 2017 at Hotel Sterlings Mac Bangalore.  Dr. S Christopher, Chairman, DRDO & Secretary, Department of Defence R&D Government of India will be the Chief guest for the programme and will hand over the award. This Award will comprise of an exclusive medal and a certificate.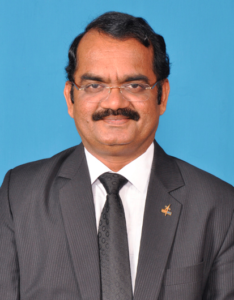 Dr. M.Annadurai, is a Distinguished Scientist of Indian Space Research Organization (ISRO) and currently Director, ISRO Satellite Centre (ISAC), Bangalore. Dr..Annadurai leads a team of more than 2500 engineers and scientists engaged in the design, development and production of satellites for Indian space programme. During the last 20 months (April 2015 – December 2016) a record number of 15 satellites have been realised in the area of Communication, Navigation, Remote Sensing and Space Science. Most importantly, Indian Navigation Constellation (NavIC) is operationalised.
Born on 2nd July, 1958, Dr Annadurai graduated in Electronics and Communication Engineering, Post Graduate in Electronics and holds Phd., in Engineering.
Joining ISRO in 1982, he began his career at ISAC as the team leader to design and develop the Software Satellite Simulator. During the period 1992 -2005, he became the lead member of ISRO's Mission team and managed Eight INSAT Missions, as Mission Director. He played a pivotal role to bring out ground automation for S/C operations. He also contributed for the first satellite dedicated for tele-education, Edusat, as its Associate Project Director.
Dr Annadurai has made significant contribution to the India's first Lunar Mission, Chandrayaan-1 as it's Project Director.  The project has won many appreciations and awards including the prestigious Space Pioneer Award, 2009 for it's innovative cost effective design, International Co-operation and the historical discovery of water on the Moon.
In 2011, Dr Annadurai became Programme Director of Earth Observation and Planetary Missions. In this capacity he has realised five satellite projects leading to their launch, namely Resoursat-2, YOUTHSAT, Megha-Tropiues, and RISAT-1. The list includes the realisation and launch of the most prestigious Mars Orbiter Mission in record time and successful insertion in the Martian orbit. He has also overseen two student satellite projects.
Dr. Annadurai has received many awards, notable among them are:
PADMA SHRI Award for Science and Technology , 2016, one of the highest Civilian Award by  Goverment of India
Doctor of Science, DSc (Honoris Causa) conferred by Pondicherry Central University(2009)
Doctor of Science, DSc (Honoris Causa) conferred by Anna University, Chennai(2009)
Doctor of Science, DSc (Honoris Causa) conferred by University of Madras, Chennai (2009)
Doctor of Science, DSc (Honoris Causa) conferred by MGR University, Chennai (2008)
Eminent Scientist Award from 76th Indian Science Congress – Madurai Kamaraj University
Hariom Ashram pretit Vikram Sarabhai Research Award for the outstanding Contributions to Systems analysis and Space systems management(2004).
A citation from ISRO for the contribution to the INSAT systems Mission management(2003)
ISRO Team Excellence award for the contribution to Indian Space Program(2007).
ISRO Merit Award 2009
ISRO Team Excellence Award 2010 as team leader of Chandrayaan-1 team
ISRO Outstanding Achievement award, 2014
The government of Karnatakaawarded the Rajyotsava Prashasti for Science (2008).
National Aeronautical Award-2008 from Aeronautical Society of Indiain recognition of contributions in the field of Satellites/Spacecrafts
Certificate of Appreciation from  Asian -American professional Association, Houston, USA
Space Systems award, 2009 from American Institute of Aeronautics and Astronautics, US.
NIQR Bajaj Award for "Outstanding Quality Man 2009"
H K Firodia awards, 2009 for Science and Technology
SIES (South Indian Education Society) Sri Chandrasekharendra Saraswati National Eminence Award, 2009 for Science and Technology
Laurels for Team Achievement Chandrayaan-1, International Academy of Astronautics,2013, Beijing China
Fellow, International Academy of Astronautics
Fellow of The Society for shock wave research, Dept.of Aerospace Eng, Indian Institute of Science(IISC), Bangalore
Fellow of Indian Remote Sensing Society
Distinguished Alumni Award, PSG College of Technology, 2009.
Jwel of GCT(Government College of Technology, Coimbatore) by GCT Alumni
Personality of the year Awarded by St. Johns International School, Chennai
Listed in the TNIE-Uninor Achiever of the year 2009,
Listed in the Dinamalar-Uninor Achiever of the year 2009,
Amara Bharathi National Eminence Award for Science and Technology, 2010
Sir CV Raman Award-2010 from Periyar University, Salem
Karmaveerar Kamaraj Award,2010 from Chennai Mhahajana sabha
Hikal Chemcon Distinguished Speaker Award 2010,the 63rd Annual Session of Indian Institute of Chemical Engineers, Annamalai University.
National Science and Technology Award, 2011, Sathyabama University, Chennai.
Distinguished Scientist Award, KC College, Mumbai, Diamond Jublie Award
Dr Annadurai is Fellow of The Society for Shock Wave Research.  He is also the Chairman of Indian Remote Sensing Society (ISRS) Bangalore Chapter. He has 75 papers to his credit and is the supervisory guide for   four PhD works. He has delivered lectures in many national and international forums and also has written three books.
Dr M Annadurai's life and works are mentioned in the 10th Standard Science Text book of Tamil Nadu State, INDIA.