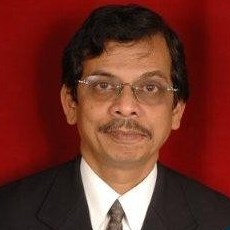 BN PAL India's true Electronic-product tech-leader served Mother India through his path-breaking Technology Leadership in bringing benefits of Technology to Indian masses. During Pre-mobile era, his leadership on developing Indian's own Smartcard-payphones, leading to famous STD/ISD booth concept revolutionised communication scenario of rural and semi-urban India.
Realising the pain of accessing one's own-money, his next attempt was to bring 24X7 Banking to India by developing India's first Indigenous ATM and through shared ATM Payment Network concept "Swadhan". After successfully setting up Motorola Software unit in Tokyo as Founding MD, he returned to India with a mission to serve once again vast population of underprivileged India using emerging Technology platforms like UIDAI AADHAAR, BBNL's NOFN, RBI/ NPCI's AePS/ IMPS/UPI for Direct Benefit transfers and to ensure subsidies reach to needy without any leakage.
He is founder of a startup "Srishti ESDM Ltd" to pursue his dream of serving the nation's dream of "Digital India". Srishti's innovation of AAPNA SEVA (now rebranded as PayHind) received accolades in 2015 from President of India at Rashtrapati Bhavan as top10 innovation for Digital India initiative. AAPNA-SEVA also got International recognition and was picked up as top 20 Asia-Pac Fin-Tech Company.
BNPAL hold M.Tech in Electronics and Electrical Communication Engineering Degree from IIT, Kharagpur and MBA in Finance from JBIMS- Mumbai University. He is a fellow of IETE and Sr. Member of IEEE. Earlier he served as Industry Chair and Comsoc Chair-IEEE Bangalore section. This year of 2017, he is serving IEEE Bangalore section as Secretary.